Brazilian Research and Studies Center
The Brazilian Studies and Research Center (BRaS) is a non-profit and independent network research center based in Würzburg, Germany. The BRaS produces and disseminates relevant social-science research with a focus on Brazil. The center's core mission is to promote throughout the world scientific research on Brazil with a focus on its political, social, economic, and cultural development. Moreover, the BRaS are committed to the principle of science with and for society.

Brazil has the most fragmented party system in the world. In 2018, 30 parties obtained at least one seat in the Lower House, with the effective number of parties being 16.4. This value is pointed out by several analysts as one of the obstacles to governance, given that the presidential party usually does not win a majority in the Legislature and must resort to multiparty coalitions to govern and to remain in office. The diagnosis of the fragmentation of the party system was accompanied by several attempts at treatment.
With the support of our academic committee's work we achieved:
Published articles on our journal
Our journal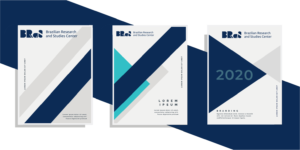 Brazilian Research and Studies Center Membership
Complete the information below to become a member of the Brazilian Research and Studies Center. Members have the right to participate effectively in the discussion and deliberation of matters, in addition to voting and being voted at any general meeting. Members will also receive promotional discounts at events.
For more information, please contact us by e-mail.
brazilianresearchandstudies@gmail.com
The Brazilian Research and Studies Center, located at the University of Würzburg (Germany), is recruiting members to join its Academic Committee.
To join our committee, we are looking for:
masters' or Ph.D. students/candidates in Political Science or correlated areas;
former experience with independent and original research on the political, social and economic situation in Brazil;
full work proficiency in English (German knowledge will be a differential);
availability to dedicate a few hours per month to academic activities.
Activities:
review scientific abstracts and papers;
organization of books and annals of events;
support for publications by BRaS members.
Academic Committee members receive certificates for the activities developed at BRaS. We emphasize that it is possible to work at a distance. Finally, note that the Academic Committee activities are voluntary and unpaid.
What we offer:
fees exemptions in BRaS' events;
contact and interaction with an international researchers' network;
experience in organizing academic publications and reviewing academic productions;
contact with institutions in Europe and Brazil.
Did you like the idea and want to be part of BRaS? Complete the form and attach your resume (vitae or lattes) along with a letter of motivation (1-2 pages) to become a member of the BRaS Academic Committee. 
Workgroup's proposals are an initiative of Brazilian Research and Studies that aims to promote an exchange of academic and scientific practices through research, science and technology.
The Workgroup is implemented through partner organizations, or by the members of Brazilian Research and Studies themselves.
After the selection process, successful Workshop Coordinators will be responsible for recruiting participants to the workshops.
The workshops may be specific to a particular field of research or interdisciplinary in nature. If the workshop is interdisciplinary, please indicate this on the application form by ticking more than one assessment panel as instructed.
Workshops will be held in English. The exception will be when all workshop participants are Portuguese speakers. Then the workshop should be conducted in Portuguese.
Workshop Coordinators will lead on the research content of the workshops. The content must reflect the goal of the program to build links for future collaboration and enhancing the researchers' career opportunities.
1. Brief workshop guidelines
2. Sessions should be as interactive as possible with participants encouraged to share knowledge, experience and ideas.
3. Workshop coordinators and mentors should have the opportunity to share their expertise.
4 Suggested sessions:
4.1. Formal keynote lectures by the workshop coordinators and mentors.
4.2. Research sessions, where the early career researchers are able to share their current research (could be in poster format or oral presentations).
4.3. Networking sessions, where researchers are able to interact and explore opportunities for collaboration (e.g. speed-networking sessions).
4.4. Public engagement activity.
4.5. Cultural activity.
4.6. Positive aspects of being in direct contact with research (visits on location, laboratories, field work, database) and university.
4.7 Possibilities of presenting researching and summaries at a distance. (Technologies for distance presentation should be discussed with Bras Network Comitte. It is necessary for the organizer to hold responsible for the availability of instruments and quality necessary for the implementation of this point).
Soon, you will be able to submit your own opinion essays to our blog!
To submit an article please click on the following link