Brazilian Research and Studies Center
The Brazilian Studies and Research Center (BRaS) is a non-profit and independent network research center based in Würzburg, Germany. The BRaS produces and disseminates relevant social-science research with a focus on Brazil. The center's core mission is to promote throughout the world scientific research on Brazil with a focus on its political, social, economic, and cultural development. Moreover, the BRaS are committed to the principle of science with and for society.
Boletim Lua Nova and BraS have established a partnership agreement for the publication and promotion of academic texts. The agreement will expand the content offered by both institutions. BraS editorial staff will dedicate an exclusive section of its website to Lua Nova texts. The texts of this section will also be indexed in the German Library by the ISSN 2701-4924 identifier.
Read More

Victor Hugo Barboza
In 2002, Luiz Inácio Lula da Silva was elected President, after presenting in his campaign the fight against inequality through the Fome Zero Program as his main agenda. However, due to political, economic, and social differences within the Workers' Party, a coalition who advocated a structurally simpler program than Fome Zero was formed. This group defended a direct income transfer program, in which the receiving family would not necessarily have to spend on food, but on the needs of any source. Because of this, an intra-party conflict happened in 2003 between the "Food Security" coalition, which was an advocate of the Fome Zero Program, and the "Basic Income" coalition, to determine which type of public policy should remain a priority in the fight against hunger in Brazil.

Anna Paula Bennech
BRaS Blog opens its doors to scholars and students. We want to listen to different voices, viewpoints. Also, diverse research methodologies and theoretical frameworks. From an excerpt of an ongoing project to comments on relevant current issues, we want to gather different ideas on the table and talk about them. And that was how BRaS Blog Interviews was born, and I am delighted to be the Editor. Our purpose is to develop our network by better understanding researches and researchers dedicated to shedding light on Brazil as a case study or from a comparative perspective.
Opportunities and scholarships
Our journal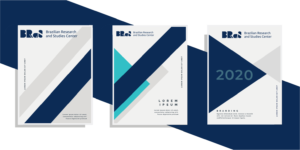 The BRaS network membership is open to scholars, researchers, students, and non-academic people interested in the social, economic, and cultural developments in Brazil. As a part of our Network, you will be included in our database, receive our newsletter and updates about our research
The BRaS Academic Committee periodically opens calls for membership according to BRaS internal needs. However, we gladly welcome proposals for those interested in participating in BRaS internal affairs administrative work, debates, and deliberation within the general assembly
The Brazilian Research and Studies Blog (BRaS Blog) publishers opinion articles, essays, research notes, or summaries from a multitude of topics integrating Human, Social, and applied Social Sciences focused on Brazil. We welcome content about political, social, economic, and cultural developments in Brazil.